AD| Today's post is something a little different from my normal content as I tend not to share too much of my personal life here. However, last week Mr F and I celebrated our tenth wedding anniversary and I felt such a milestone deserved some recognition. Therefore today I'm going to share a glimpse into our story with you which I hope you enjoy reading.
Mr F and I go all the way back to high school when he arrived unannounced one morning as the 'new kid' wearing a grey tank top under his blazer – this was on the uniform list, but no one wore one so all new students were immediately singled out! Anyway I digress, we soon became good friends and as the teenage years progressed so did our budding romance. We spent our time flirting and passing notes in class, often being caught red-handed, before eventually we became boyfriend and girlfriend!
That could have been the end or should I say start of our love story, but as it goes with teenage first love our 'relationship' was on and off like a light switch until eventually Mr F left for university putting over 100 miles between us and sadly our long distance love fizzled out.
Fast forward quite a number of years and fate had other ideas for us and when Mr F moved back to our home town he decided to look me up with the hope of catching up on the intervening years. We kept in touch and of course this story wouldn't have a happy ending if we didn't eventually realise those feeling we left behind in our youth were still there.
Jump ahead a few more years and Mr F was down on one knee during our holiday in Kent; not quite as romantic as you'd think considering our cabin accommodation had actually turned out to be little more than a shed with a bed that dipped so badly in the middle we had no choice but sleep face to face! Despite the less than perfect backdrop the answer was always going to be YES and in July 2010 we said I do!
It's now ten years on from that wonderful day spent surrounded by our nearest and dearest and in some ways it's hard to believe it was that long ago as our life has been action packed to say the least. We haven't had the smoothest of rides having lost loved ones during the years as well as facing two serious health battles over the last five years, but we have weathered every storm together and it's made us stronger than ever.
Ten years of marriage is certainly something to celebrate in any case, however I feel extremely grateful that we have overcome so many obstacles along the way to still be here together ready to face whatever the next ten years may throw our way.
Our usual anniversary celebrations see us heading to our favourite restaurant for a family meal – yes we always take the kids along as they are as much a part of our story as us! However, Covid restrictions meant we had to alter our plans as Mr F has only recently finished shielding. Instead we ordered a takeaway and cracked open a bottle of Le Camarde Negroamaro & Primitivo* which our friends over at Independent Wine kindly gifted us for the occasion.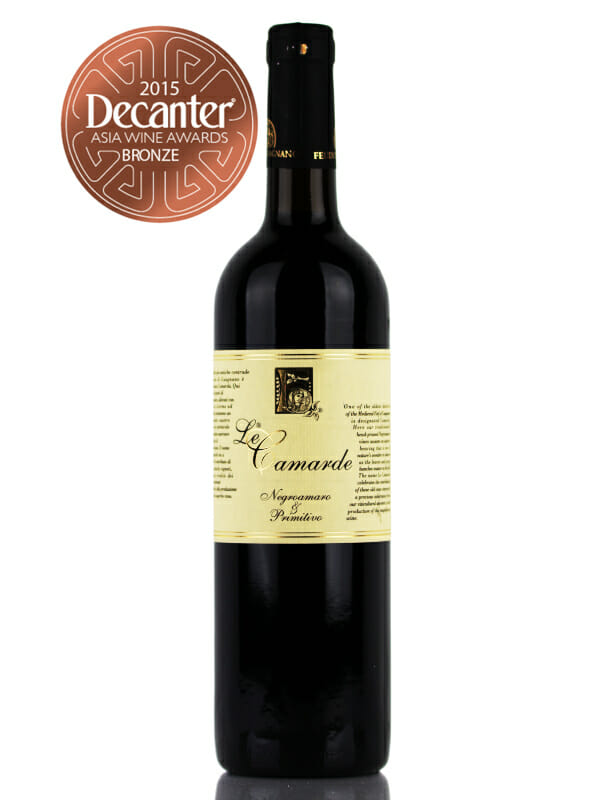 This delicious Bronze Medal winning rich red tipple made the perfect companion to our delicious Roast Beef meal after the obligatory toast of course! I recently recommended some wines to enjoy this Summer in another post from the vast range of Italian Award-winning bottles available from this fantastic company and this fruity 2016 offering is another I'd highly recommend adding to the list; it's especially ideal for enjoying with those delicious barbecue meals under the sun (fingers crossed).
Although the current situation with the global pandemic may have put pay to our usual celebrations we spent some quality time together as a couple – something that doesn't happen often- with a meal at home and a few glasses of wine whilst reminiscing about our journey together and I certainly can't wait to continue to write write the rest of our story alongside my best friend.
*Items in this post were gifted to us, however as always all thoughts and opinions are our own.