Not originally hailing from Cumbria I feel I'm able appreciate just how lucky I am to now reside in such a beautiful part of the world. Every year sees thousands of visitor's flock to the County to enjoy all that the Lake District has to offer. For Cumbrian Mum of Three, Eleanor Teasdale, the stunning scenery of our local area has become the inspiration for her unique artwork
Any visitor to Cumbria will know that it's landscape is dotted with sheep year-round and Eleanor has taken these amazing animals as the inspiration for her art. Her sheep art, All About Ewes, not only depicts these wonderful creatures that are synonymous with Cumbria but captures and portrays their individual personalities and sentiment too.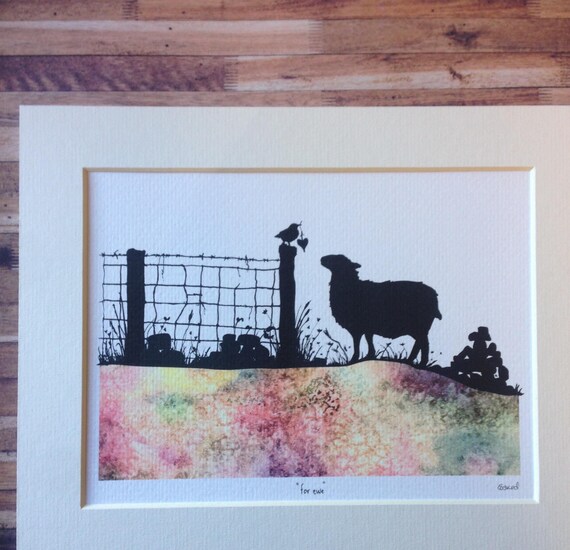 The pieces are created using mixed media print, ink drawing and watercolour painting, and are hand finished using gold acrylic. When utilising watercolour Eleanor uses a salting technique which sees her cover the paper with salt when wet and removing once dry. This method creates the wonderful texture and depth you see in the pictures. Using this method, the effects on the paper are unpredictable and therefore different each time, guaranteeing each and every piece produced is unique. Some of her artwork is created in black and white using ink pens of varying thickness to give the same appearance depth and texture.
Each picture is produced on high quality acid free paper and come mounted ready to frame. The sizes sold are standard meaning they can be easily popped into a frame ready to display.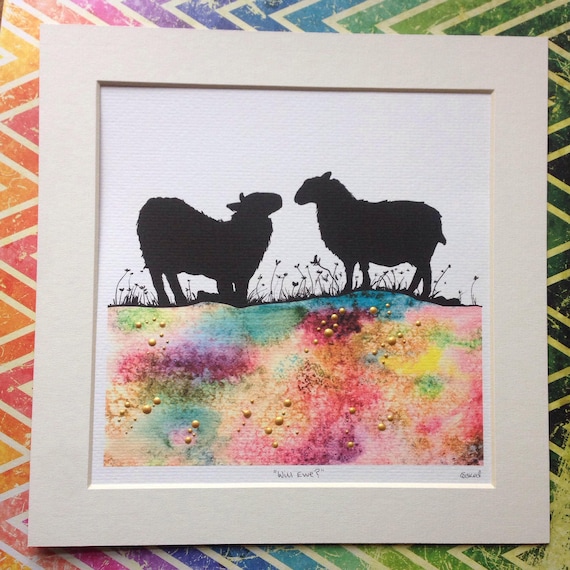 What I really love is that each piece has been given a title with a clever play on words, I particularly like the 'Will Ewe?' depicting a sheep proposal – so cute and would make a wonderful unique gift for a newly engaged couple. There are also some gorgeous pictures depicting the relationships between the sheep and the other animals they encounter, 'Love Ewe Chicken' is very sweet as it conveys the relationship between the animals perfectly. We also get a glimpse into the fun, excitement and cheekiness of the lambs in some of the pictures, as a Mum of three too 'Ewe Three' is totally relatable and reminds me of my cheeky lambs!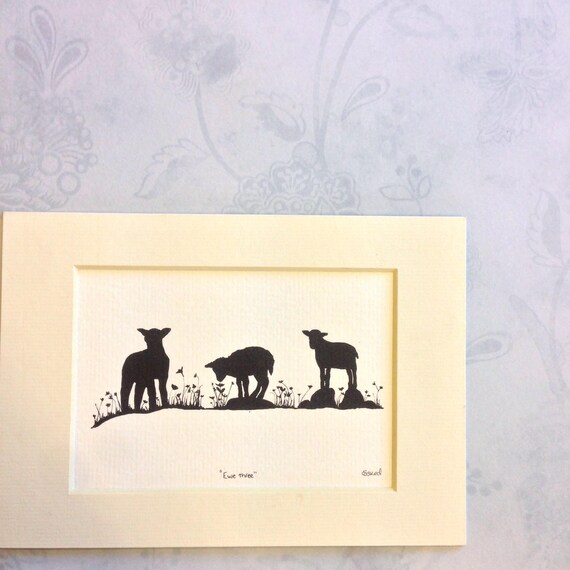 I am passionate about supporting small and local business and All About Ewes is a perfect example. These pictures would make the perfect, unique gift for any occasion, Mother's Day, Weddings, Engagements, Birthday's the possibilities are endless. Starting from as little as £5 plus shipping I think you will agree they are amazing value. Pictures can be personalised on request and Eleanor is more than happy to take commissions if there is something in particular you had in mind.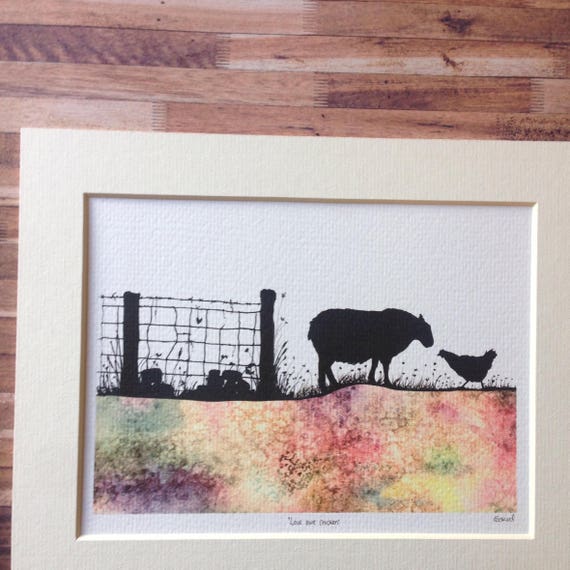 Until recently All About Ewes artwork has only been available locally and via their Facebook Page however you can now purchase these gorgeous pieces from their Etsy shop. They can also be seen and purchased at the renowned Hartside Café, Alston, Cumbria and Clarke's Fusions, Penrith, Cumbria- a local family store who sell a range of all-natural products including bath bombs, candles etc, as well as a selection of local crafts.