One of the many things we couldn't imagine a Christmas without is the Radio Times special! This definitely harks back to our 80's childhood when the only way to find out what was actually on television was to purchase a trusty TV guide every week. Despite having been a Sky and latterly Virgin customer for the best part of 20 years and never buying a TV guide on a normal basis the Christmas/New Year edition has become an eagerly awaited family tradition.
Literally the day it hits the shelves we ensure we grab ourselves a copy and settle down pen in hand to mark all the programme's we are going to watch – in reality with a busy household and three children only a small percentage actually are watched and many others are 'taped' and linger on our planner for months afterwards. However this reality does nothing to detract from our excitement and enthusiasm and the whole family loves to browse the (many) glossy pages of TV wonder.
This year has been no different and we bagged our copy on the day of release and decided to share some of our 'picks' for the Christmas long weekend with you.
23rd December
Cool Runnings – BBC1 1.15PM
Classic icy comedy with the legend that is John Candy, it just had to be on our Must Watch list.
Hidden Figures – Sky Premiere 5.50pm
We have been waiting for this film to be shown on TV since seeing it at the cinema. Mr F talked me into seeing it at the cinema and I'm so glad he did! Whilst not Christmassy this is an amazing film – I can't wait to see it again.
Our Friend Victoria at Christmas – BBC1 9.30pm
We are massive fans of Victoria Wood, her comic genius was so unique. We will definitely be watching this programme all about her as told by her friends and colleagues.
Christmas Eve
Wallace & Gromit – Christmas GOLD 9.50-12.30
GOLD are showing all of the Wallace & Gromit episodes back to back! Fantastic family entertainment at its best!
The Lego Batman Movie – Sky Premiere 1.25pm & 7pm
I really wanted to see this at the cinema – yes I am a massive kid! – having loved The Lego Movie. Really excited that it is being premiered on Sky so I eventually get to watch it.
The Muppets Christmas Carol – C4 6.30pm
This is top of my list for Christmas Must Watch and has to be viewed at least once over the festive season! Reminds me of being much younger and a real family classic.
Child Genius vs Celebrities Christmas Special – C4 8pm
We have religiously watched Child Genius since it started and LOVE it! This looks fantastic – we can't wait to see some Celebs taken down by the kids!
Gremlins- TCM 10.10pm
I haven't seen this film for years so this had to make the list! Again it's another one from my childhood to watch and reminisce about my youth.
Christmas Day
Scrooged – C4 2.35pm
It might be an old one but this is a classic must watch festive film!
Beauty and the Beast- Sky Premiere 3.10pm & 8pm
We loved this at the cinema and it is being shown on TV for the first time this Christmas. There is also the added bonus of 'Olaf's Frozen Adventure' that is being shown before it – this has previously only been seen at selected cinema viewings. As a family of Frozen fans we can't wait!
The Highway Rat – BB1 4.45pm
Another of Julia Donaldson's well-loved children's books have been adapted for TV this year and we adore all of her books so this is a must watch for the little man – and me!
Miriacle on 34th Street – More4 6pm
This is the remake which in my opinion is better than the original and is one of my all-time favourite Christmas movies. Ideal for the whole family.
The Great Christmas Bake Off – C4 7.40pm
The bake off is one of our favourite programmes so this is high on our list especially when we read that Selasi was taking part along with other previous contestants!
Bottom – Christmas GOLD 9.20pm
Regardless of the number of times we watch the Christmas episode of Bottom – it must be hundreds – we still laugh and chuckle along. Classic festive comedy.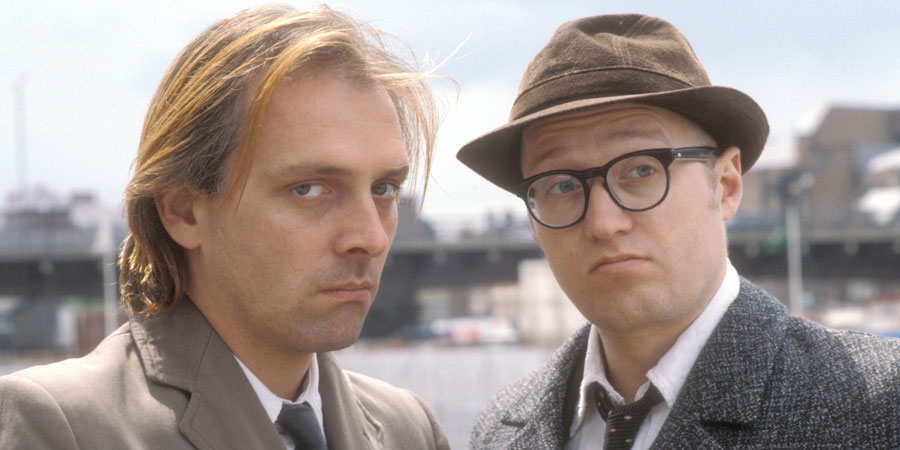 Alan Carr's Christmas Chatty Man- C4 10pm
Perfect for some light-hearted comedy and laughs at the end of a busy day with a glass of something nice and a tub of chocolates by your side!
Boxing Day
Mary, Mel and Sue's Big Christmas Thank You – BB1 11.25am
As previously said we are big fans of The Bake Off and this programme see's Mary Berry, Mel Giedroyc and Sue Perkins surprise a group of community centre volunteers. It sounds like it could be a bit of an emotional one – kind of reminds me of the old days of Noel Edmunds Christmas Presents.
Back to the Future –C4 6pm
Is it really a holiday if Back to the Future isn't on TV? Great family film that we never get bored of watching.
Uncle Buck – ITV2 7pm
If you haven't already guessed from our previous choice of Cool Runnings we are massive John Candy fan's and Uncle Buck is just comedy gold from the man himself.
The story of Only Fools and Horses – Christmas GOLD 8.50pm
We both grew up watching Only Fools and Horses and have made sure the older kids have watched their fair share too. This looks like an interesting watch.
We would love to hear about your Must See TV at Christmas – leave us a comment and let us know what you will be watching this festive season.